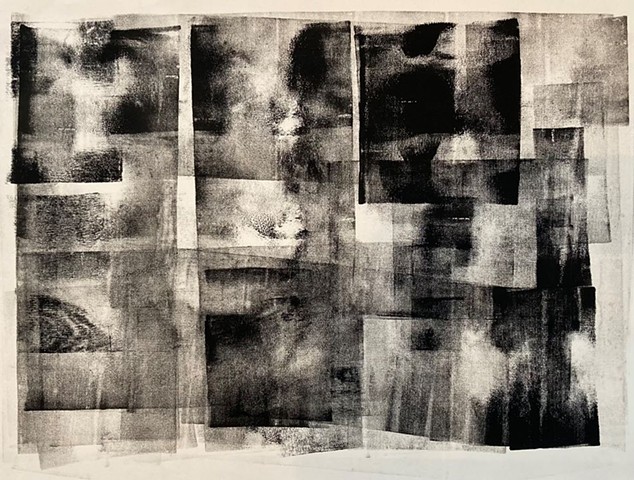 My work has always been about people. Their presence, whether visible or not, is in every piece of artwork I create.
Rooted in literary themes, my work has referenced American poetry and Japanese haiku, as well as Goethe's Faust. Recent artwork has been inspired by Yeats's The Second Coming and by Melville's Moby Dick. The poem and the book resonated with me during these challenging years—old friends who joined me in trying to figure out how to navigate these new waters.
My new series of unique relief prints are deeper reflections of Melville's poetic descriptions of the characters' inner and outer journeys undertaken in the novel, as well as the real and metaphorical challenges presented by the sea itself—indications of the transformation of the earth and of the self.
Other work includes linocut prints on paper in editions of thirty which are inspired by the London Underground and the New York City Subway: another example of interior journeys taken while navigating the world.